Comments come weeks after the Treasury Department launched an inquiry into the controversial tax incentive program.
President Donald Trump hailed the troubled Opportunity Zones as an unqualified success during his State of the Union address on Tuesday.
"Jobs and investments are pouring into 9,000 previously neglected neighborhoods thanks to Opportunity zones," Trump said during the joint session of Congress on Capitol Hill. "Wealthy people and companies are pouring money into poor neighborhoods or areas that haven't seen investment in many decades."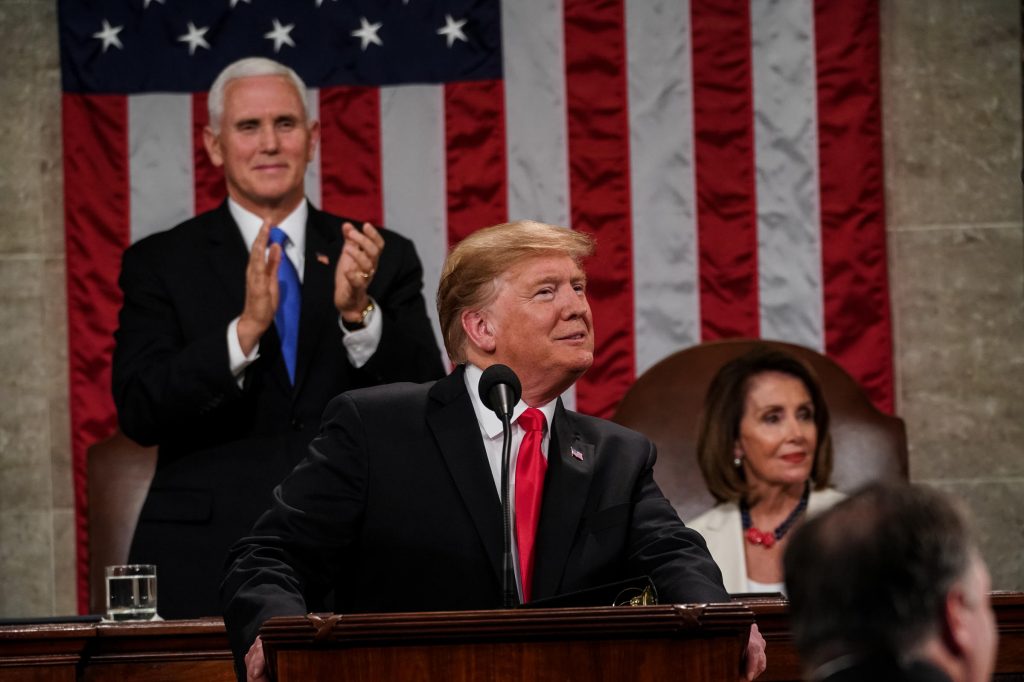 He added: "This is the first time that these deserving communities have seen anything like this. It's all working."
The program, launched in 2017 as part of the Republican tax overhaul, was introduced with bipartisan support. It provides tax incentives to developers and businesses who deploy capital and build in 8,700 "zones" across the U.S. that are determined to be low-income. The program allows investors to defer or forgo paying capital gains taxes on developments in designated areas.
But Trump's comments ignored the issues surrounding the tax incentive program, including allegations that it has provided a windfall for wealthy developers looking to build luxury real estate projects. An investigation was launched by the Treasury Department's internal watchdog last month to determine whether some census tracts were selected improperly after allegations of intervention from politically-connected developers.
Some of the president's close advisors have been scrutinized for benefitting from the program. Jared Kushner, the president's son-in-law, and a senior advisor have financial stakes in multiple companies that are reaping the tax benefits offered by the program.
For most of its lifespan, the program – which was championed by the president's daughter and Kushner's wife Ivanka Trump as well as Tim Scott, a Republican senator from South Carolina – has been met with limited enthusiasm from institutional investors and banks. In October, accounting firm Novogradac found that 103 Opportunity Zone funds had raised just 15 percent of what fund managers expected.
But in late December, the Treasury Department finalized regulations for the program to provide a runway for investor capital. At least $2.3 billion was put into Opportunity Zone funds between early December and early January, according to a survey from Novogradac, a 51 percent increase over the prior month.
During his wide-ranging speech in Washington D.C. Tuesday evening, Trump claimed the "end of American decline" under his presidency, and spoke of a "great American comeback." Each point was amplified by Republicans cheering and clapping, while Democrats mostly remained quiet and seated.
The bitterness between the two parties was illustrated by slights between Trump and Nancy Pelosi, the Democratic Speaker of the House, who was seated behind him. Trump refused to shake Pelosi's hand as he handed her a transcript of the speech, which she ripped up at the end of the event.
To point out the Opportunity Zone program's benefits for the downtrodden, Trump introduced Army veteran Tony Rankins of Cincinnati, Ohio who had got his life back on track after being hired by R Investments, a real estate development company that benefited from an Opportunity Zone tax break.
"He is now a top tradesman, drug-free, reunited with his family, and he is here tonight," Trump said to a standing ovation. "Tony, keep up the great work."